Get to know us
From humble beginnings as a small signage company, we have grown to become one of the best providers of customized lighting solutions. Our commitment to quality and innovation has earned us a reputation as a leader in the industry. Whether it's designing and installing lighting for a commercial space or creating a unique illuminated sign for a business, we have the expertise and experience to deliver exceptional results. Our team of skilled professionals work closely with each client to understand their unique needs and preferences, ensuring that every project is tailored to their exact specifications. With a focus on customer satisfaction and a dedication to excellence, we continue to build on our success and reputation as one of the top lighting providers in the industry.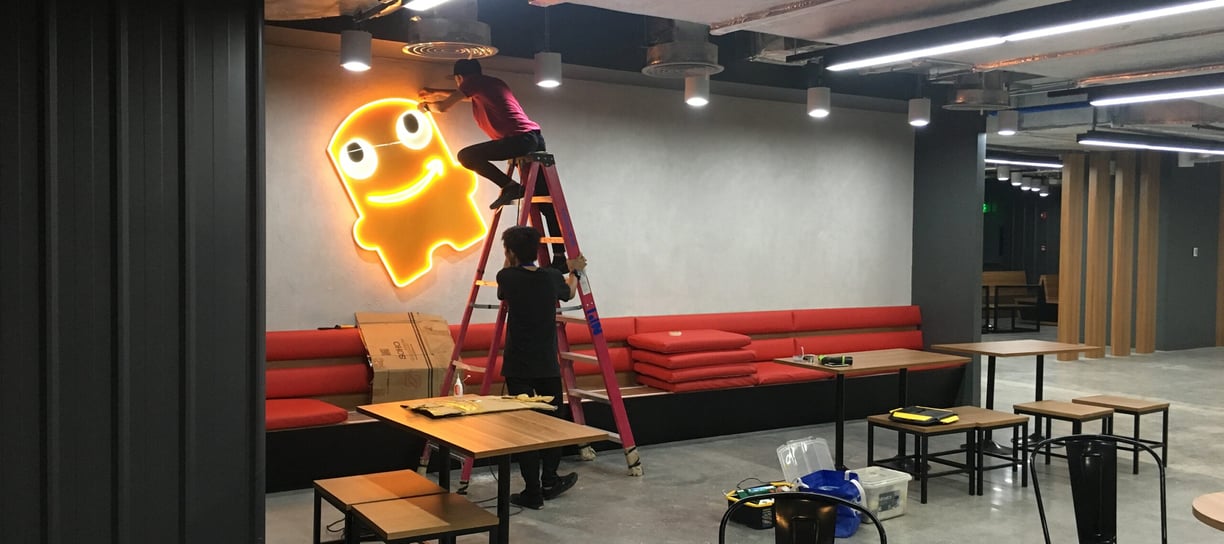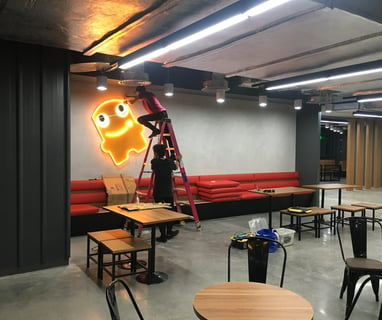 Our mission
At D Studio, our mission is to transform spaces through customized lighting and signage solutions that blend artistry, functionality, and superior craftsmanship. We strive to create visually striking and innovative designs that make a lasting impression, while providing outstanding service and exceeding our clients' expectations.
Our vision
Our goal is to become the leading provider of cost-effective, innovative, and creative lighting solutions. We are committed to delivering high-quality products that meet our customers' needs and exceed their expectations. We understand that lighting is an essential aspect of any environment, be it residential or commercial, and we strive to provide the best possible solutions that are both energy-efficient and aesthetically pleasing. Our team of experts is constantly researching and developing new and innovative lighting technologies to stay ahead of the curve and provide our customers with the latest and greatest in lighting solutions. We take pride in our commitment to customer satisfaction and are dedicated to providing the highest level of service and support to our clients.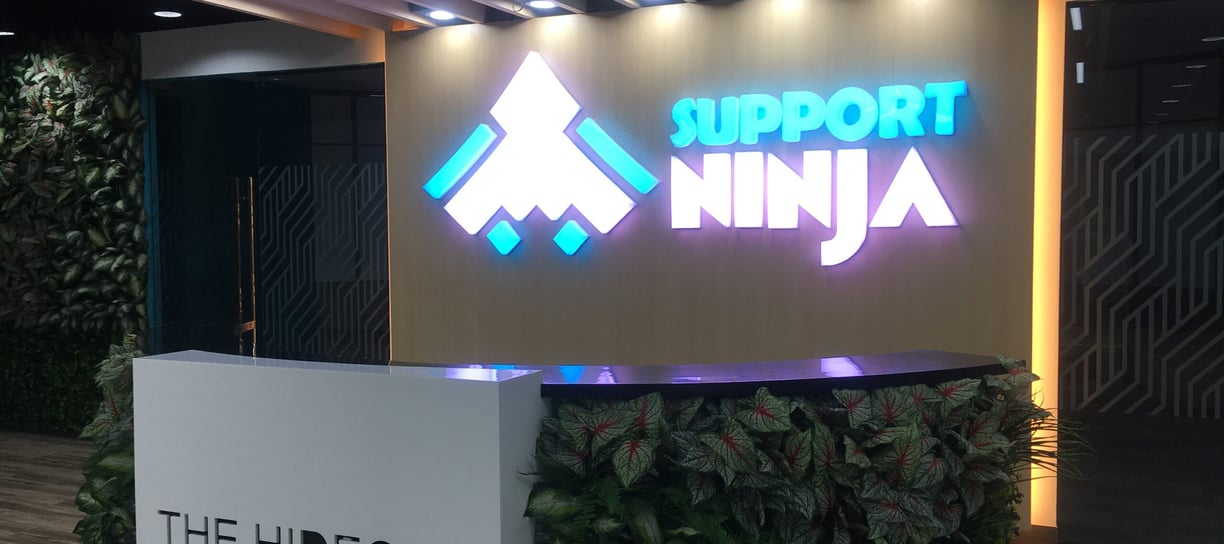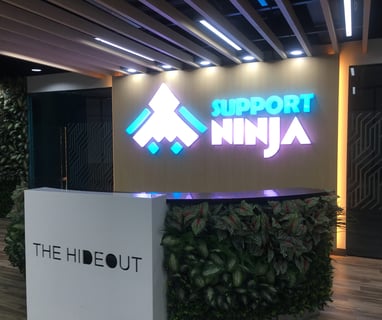 Company Profile
Overview: D Studio is a leading provider of customized lighting fabrication and signage solutions. With a passion for innovation and a commitment to craftsmanship, we specialize in creating visually stunning and unique lighting fixtures, architectural signage, and illuminated displays that enhance the aesthetics and brand identity of our clients' spaces. Our team of skilled designers and artisans combines artistic creativity with cutting-edge technology to deliver exceptional products that illuminate and captivate.
Services: Custom Lighting Fabrication: We specialize in designing and fabricating bespoke lighting fixtures tailored to our clients' specific needs. From concept to installation, our team works closely with clients to bring their vision to life, using a wide range of materials, finishes, and lighting technologies.
Architectural Signage: We offer a comprehensive range of architectural signage solutions that serve as powerful brand ambassadors. Our expert team collaborates with clients to design and fabricate captivating exterior and interior signage that reflects their brand identity and enhances their visibility.
Illuminated Displays: Our creative team excels in developing unique illuminated displays that leave a lasting impression. Whether it's for offices, retail spaces, trade shows, events, or exhibitions, we create captivating displays that incorporate lighting, graphics, and interactive elements to engage and captivate audiences.
Maintenance and Repair: We provide ongoing maintenance and repair services to ensure the longevity and optimal performance of our clients' lighting fixtures and signage. Our experienced technicians are equipped to address any issues promptly, ensuring minimal disruption to our clients' operations.
Approach: At D Studio, we follow a meticulous approach to every project we undertake:
Consultation and Design: We begin by understanding our clients' requirements, objectives, and brand identity. Our team collaborates closely with them to develop innovative concepts and designs that align with their vision and goals.
Custom Fabrication: Once the design is approved, our skilled artisans and craftsmen bring the project to life with meticulous attention to detail. We combine traditional techniques with state-of-the-art equipment to ensure precision and quality.
Installation and Integration: Our dedicated installation team ensures a seamless and efficient installation process. We work closely with our clients to coordinate installation schedules, ensuring minimal disruption to their operations.
Quality Assurance: Every product that leaves our workshop undergoes rigorous quality checks to ensure it meets our high standards of craftsmanship and durability. We stand behind the quality of our workmanship and offer comprehensive warranties on our products.
Clients: We serve a diverse range of clients across various industries, including:
Retail and Commercial Establishments

Hospitality and Entertainment Venues

Corporate Offices and Business Centers

Restaurants and Cafes

Museums and Galleries

Event and Exhibition Organizers
Why Choose D Studio?
Unparalleled creativity and craftsmanship

Customized solutions tailored to your brand and space

Cutting-edge technology and materials

Commitment to exceptional customer service

Timely project delivery and installation

Attention to detail and superior quality standards

Proven track record with a portfolio of successful projects
Contact Us: If you're seeking to elevate your space with captivating customized lighting and signage, contact D Studio today. Our team of experts is ready to collaborate and bring your vision to life.