Custom Lighting for Homes and Offices
At D Studio, we specialize in creating custom lighting, signage and other interior works that bring your vision to life. Our team of experienced technical designers and craftsmen work closely with you to create innovative solutions that meet your unique needs and budget. From concept to installation, we are dedicated to providing exceptional service and quality products that exceed your expectations. Contact us today to learn more.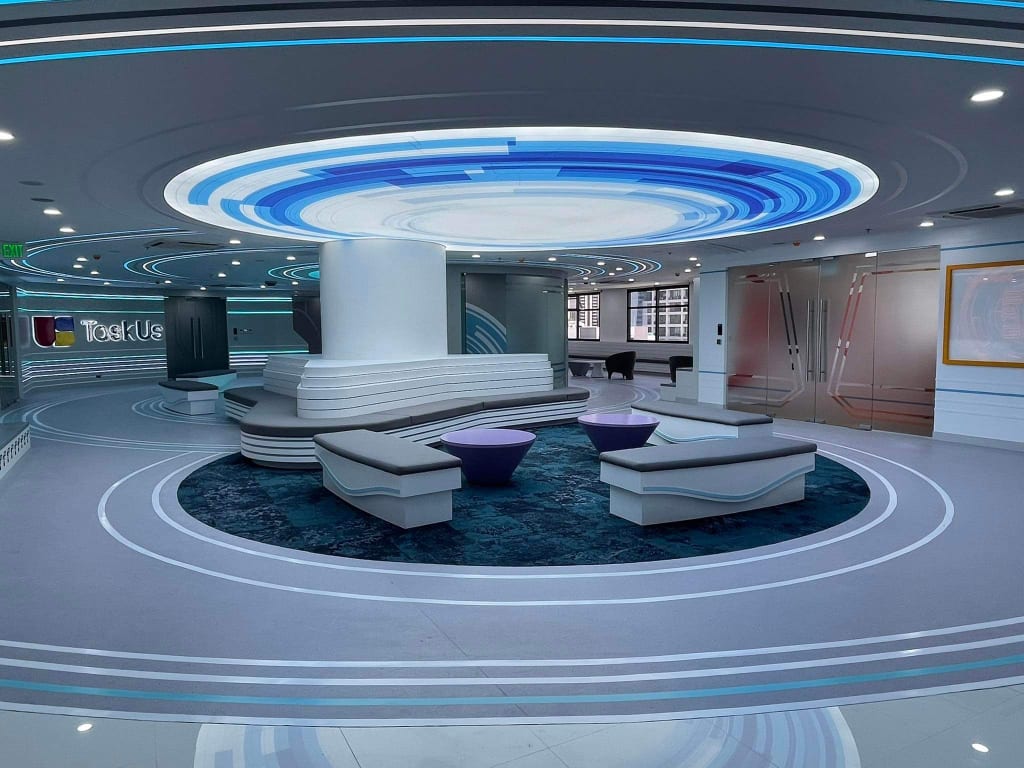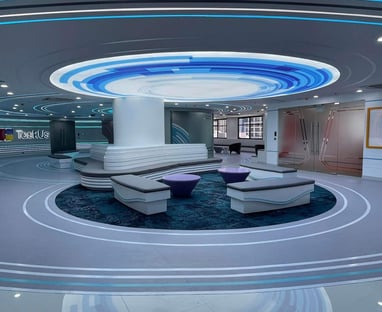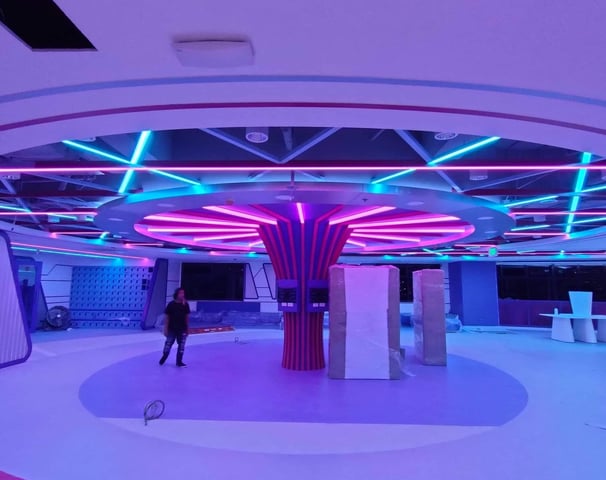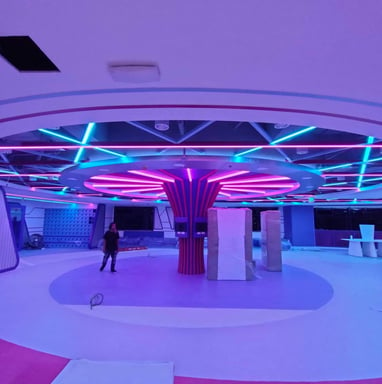 Custom Light using Aluminum Profile
Customize Aluminum Profile can be designed in an array of shapes and forms, making them a versatile solution for a range of applications. Whether you require a simple straight profile or a more complex design, aluminum profiles can be customized to suit your needs. With the ability to be fabricated into various shapes, including angles, curves, and bends, aluminum profiles are ideal for use in a broad range of industries. They are lightweight, durable, and corrosion-resistant, making them an excellent choice for outdoor structures such as railings, fences, and window frames. Additionally, aluminum profiles can be finished with a range of coatings and colors, giving you the flexibility to create a customized look that matches your specific requirements.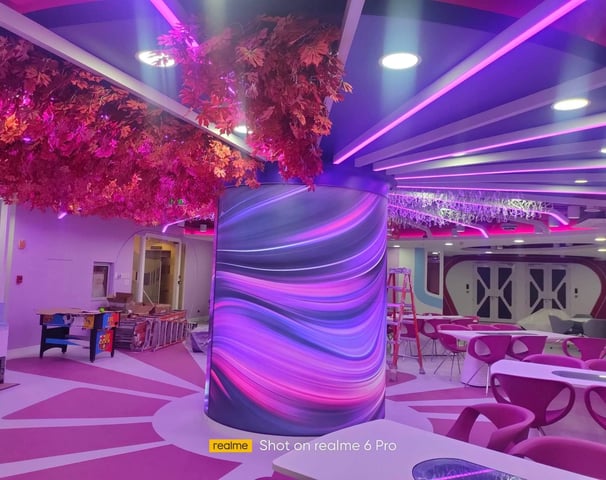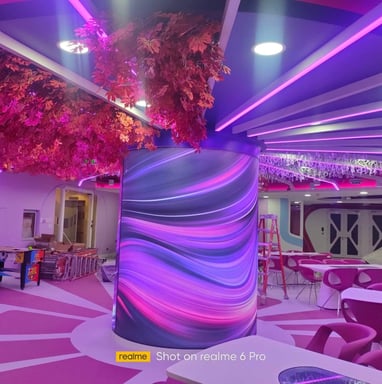 Lightbox using SEG Fabric and Stretch Film
The cylindrical light box posed a significant architectural challenge due to its curved shape and the need to ensure that the light emitted was evenly distributed throughout the structure. The design process involved careful consideration of the materials used and the placement of the light sources to achieve the desired effect. Despite the challenges, the end result was a stunning visual element that added to the overall beauty and functionality of the building. The cylindrical light box serves not only as a source of illumination but also as a unique architectural feature that sets the building apart and draws the eye of admirers. Its design is a testament to the creativity and skill of the architects and engineers who brought it to life.
Programmable lights are a versatile lighting solution that can be controlled in a variety of ways. They can be programmed to respond to sound, which makes them perfect for use in clubs and other entertainment venues where music is central to the experience. Alternatively, they can be controlled using a DMX controller, which allows for more precise and detailed lighting effects. This means that programmable lights can be used in a wide range of settings, from theatrical productions to corporate events and beyond. Whatever the application, programmable lights offer a level of flexibility and control that traditional lighting solutions simply cannot match. So if you're looking for a lighting solution that can be tailored to your specific needs, programmable lights are definitely worth considering.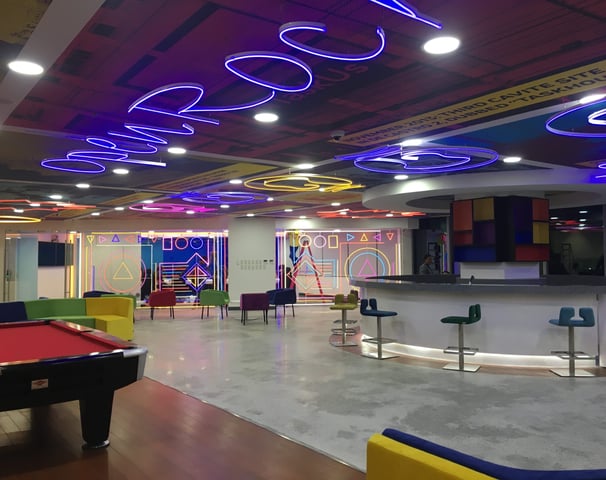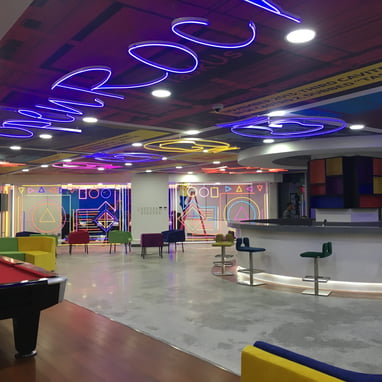 NEON lighting is a unique and vibrant way to add color and personality to any space. With the ability to come in any shape, NEON lights can be customized to fit the specific look and feel of your home or business. Whether you want to spell out a word or create a unique design, the possibilities are endless. NEON lights are not only functional, they can also serve as specialty lighting to highlight a particular area or object. With their bold and bright colors, NEON lights are sure to make a statement and leave a lasting impression. So whether you're looking to add a pop of color to your bedroom or attract attention to your storefront, NEON lighting is the perfect choice.
LED walls are a popular choice for both indoor and outdoor settings due to their versatility and high-quality display. These walls are made up of small LED panels that can be arranged in various sizes and shapes to fit the needs of any event or space. LED walls are ideal for creating dynamic visual displays, such as advertising, live events, or immersive experiences. They offer high resolution, bright images, and vibrant colors that can catch the eye of any passerby. Additionally, LED walls are built to withstand harsh weather conditions, making them perfect for outdoor events and installations. Whether you're looking to make an impact at an event, or create a unique atmosphere in a public space, LED walls are an excellent option.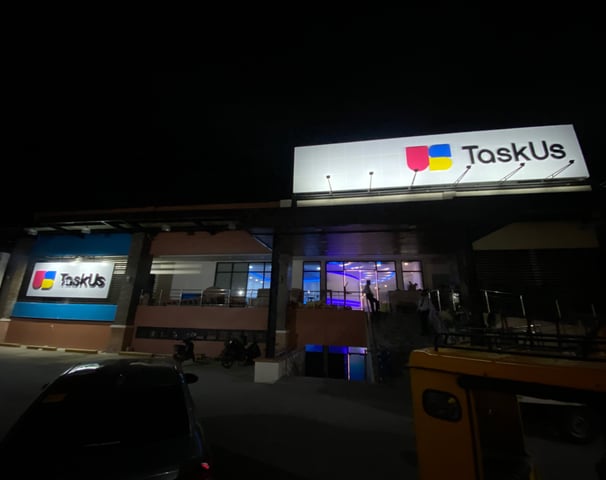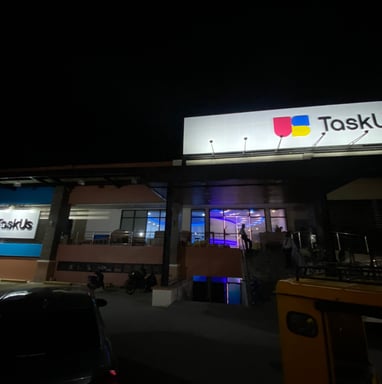 Small to Large Scale Digital Print
We offer a wide range of graphic solutions for both indoor and outdoor settings. Whether you need a wall mural to brighten up a room or a safety sign to ensure the well-being of your employees, we have you covered. Our glass decals are perfect for adding a touch of elegance to your storefront or office, while our fleet graphics can help promote your brand on the go. We can even create luminous signage to draw attention to your business during nighttime hours. Whatever your graphic requirements may be, we have the expertise and resources to bring your vision to life. Contact us today to learn more about our services and how we can help you elevate your space with stunning graphics.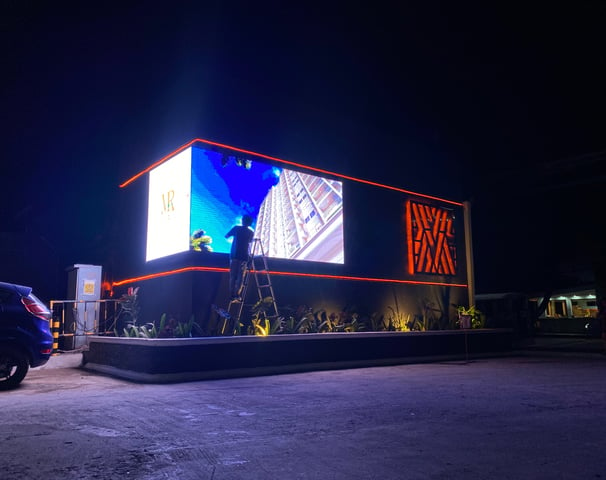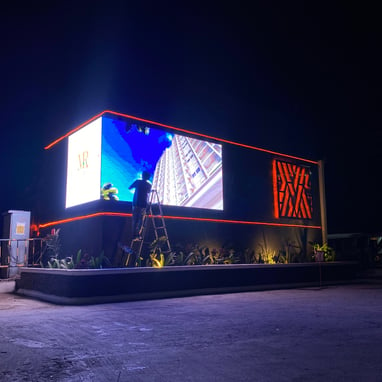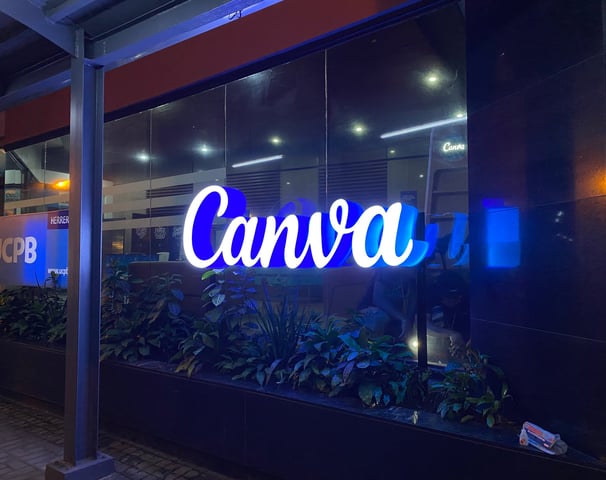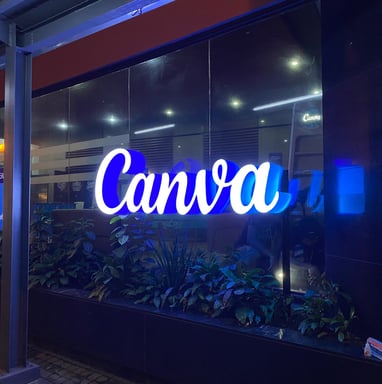 We specialize in constructing outdoor billboards that are safe and secure, no matter the size of the project. Our team is dedicated to ensuring that our billboards are built with the utmost care and attention to detail, using the highest quality materials available. We understand the importance of safety when it comes to outdoor advertising, which is why we go above and beyond to ensure that our billboards are structurally sound and able to withstand harsh weather conditions. Whether you're looking to advertise your business or promote a special event, you can trust us to build a billboard that is both effective and safe. Contact us today to learn more about our services and how we can help you achieve your advertising goals.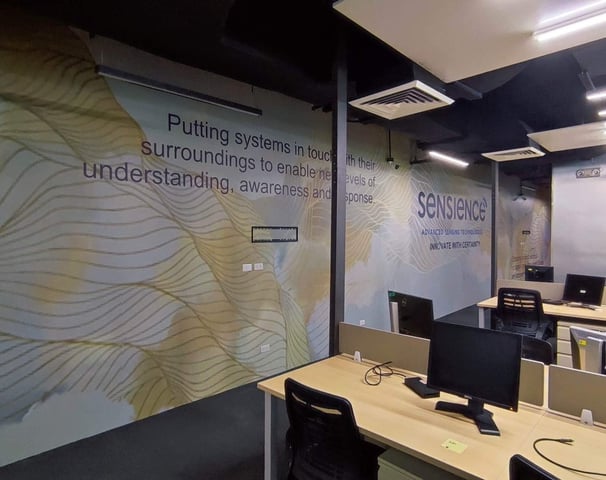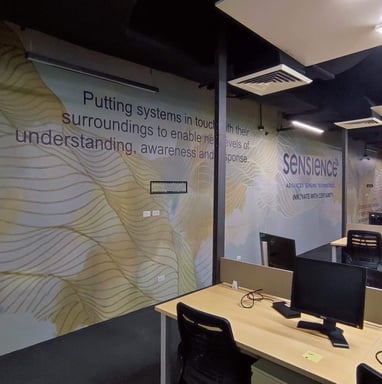 Indoor and Outdoor Signage
We specialize in creating high-quality indoor and outdoor signage using the best materials and LED chip technology. Our signs are not only visually appealing but also highly durable. In fact, we are so confident in their durability that we offer a 2-year warranty. Whether you need a sign for your business, event, or personal use, we have the expertise to create a sign that meets your exact specifications. With a focus on quality craftsmanship, attention to detail, and excellent customer service, we strive to exceed your expectations. Let us help you make a lasting impression with our top-of-the-line signage solutions.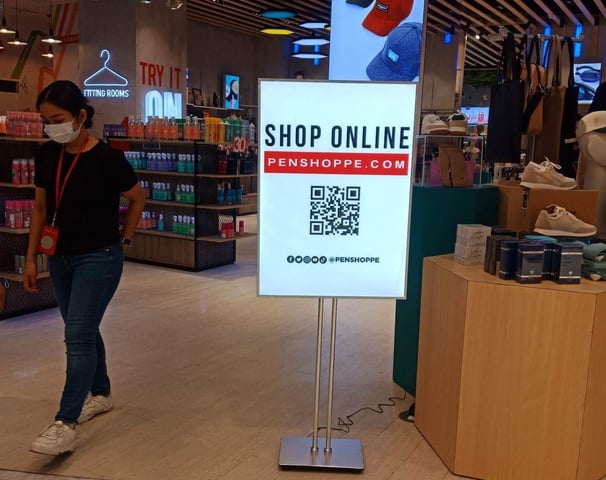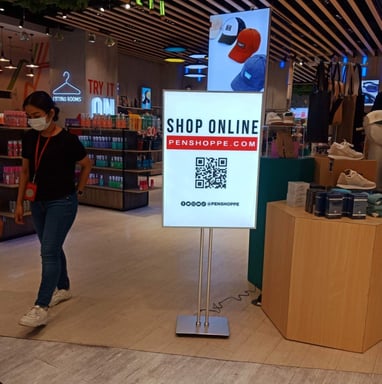 Our point of purchase displays are truly impressive. Whether you need a table top or standee design, lit or unlit, we have the creativity to make your concept stand out. We understand that point of purchase displays are crucial to capturing potential customers' attention and making a lasting impression. That's why we take pride in our ability to create visually stunning displays that effectively showcase your products and draw people in. Whether you're looking for a sleek and modern design or something more retro and eye-catching, we have the skills and experience to bring your ideas to life. So if you're looking for a point of purchase display that will make your brand shine, look no further.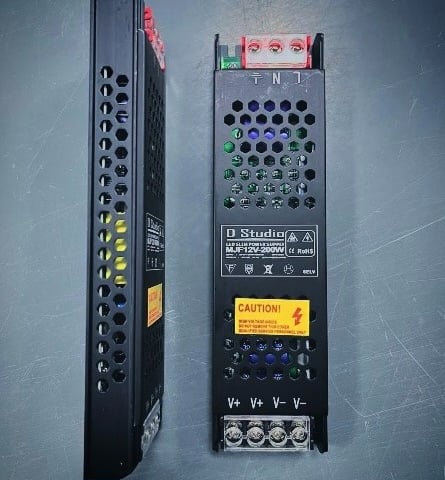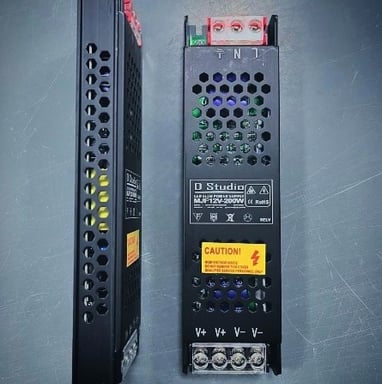 Our company offers a wide range of LED Lights, Light Fixtures, and power supply that are ideal for all of your construction projects. We pride ourselves on providing high quality products that offer high lumens and unique designs that are sourced both locally and internationally. Whether you are looking for lighting solutions for your indoor or outdoor construction projects, we have the products and expertise to meet your needs. Our LED Lights are energy-efficient and offer long-lasting performance, making them an ideal choice for any project. Additionally, our Light Fixtures are built to last and can withstand even the toughest construction environments. When it comes to your construction lighting needs, you can trust us to provide you with the best products and service in the industry.
LED, LED Driver and Light Fixtures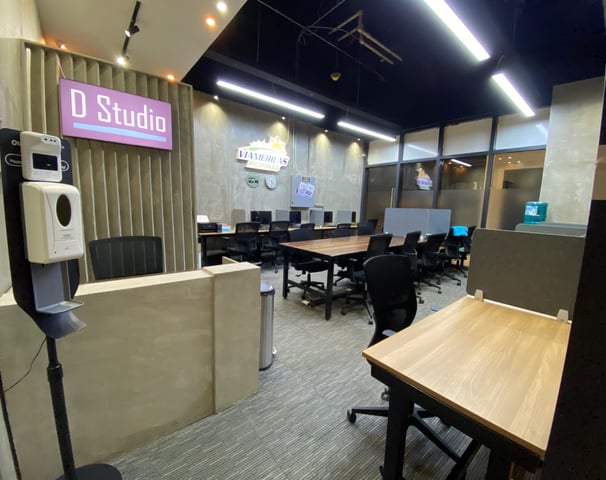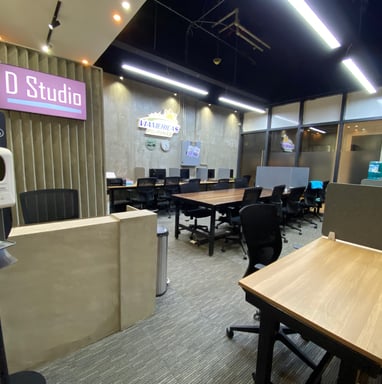 We specialize in the construction of kiosks, carts, metal works and fit-outs. Our team of skilled craftsmen use their expertise to design and build custom structures that meet the specific needs of our clients. Whether it's a small kiosk for a local market or a larger structure for a commercial space, we approach each project with the same level of attention to detail and quality workmanship. We also offer fit-out services to ensure that your space is optimized for functionality and style. From concept to completion, we work closely with our clients to ensure that their vision is realized and their expectations are exceeded. Contact us today to learn more about our services and how we can help bring your project to life.
Please check out our company owned Coworking space in Panorama Technocenter www.dstudiospace.com
Fabrication, Kiosk and Construction
At D Studio, we are passionate about creating custom lighting, signage, and other interior works for offices that bring your vision to life. We believe that a well-designed space can inspire creativity, productivity, and a sense of community. Our team of skilled craftsmen work closely with you to ensure that every detail is perfect, from the initial concept to the final installation.
Let's create something amazing together!